Our Story.
We are Joe, Kate, Zach - a collective of 3 winos: 1 wine nerd, 1 wine critic, and 1 wine newbie who describes all wines as "fruity". Our eclectic crew of varying wine enthusiasts banned together to create Taste It to bridge the gap at wine night between the experienced wine snobs and those who are still trying to figure out how to pronounce "Gewürztraminer". Taste It is for anyone who's excited to explore the vast world of wine, including both knowledgeable winos and also anyone who simply wants to navigate the wine isle without the panic of option overload. We get it, we've been there too. We understand that wine is intimidating but like anything in life, the more you taste it, the more you learn — and the best way to learn about wine is by drinking.
No More Shi**y Wine.
Unlike many other wine clubs that are driven by "cute labels" and white-labeling other brand's wine, at Taste It we never bottle bulk wine. We only partner with the best boutique and established wine brands around the world that have stood the test of time so that you consistently receive the highest quality product possible. We partner with new wineries every month to deliver the most variety and most importantly, only great tasting wine. Because life's too short to drink shi**y wine.
Be Free.
Let's be real…wine has been known to be a snobby subject. There's nothing wrong with drinking pinky up, but we also believe there's nothing wrong with drinking bottoms up. This is why we deliver your wine in mini 1/4-sized bottles so you can be free to experience wine wherever, however you want, without having to commit to a full-sized bottle. Share your wine flight with friends at a dinner party, or have just a glass (or three) with dinner on a Monday night without wasting a full bottle. Throw a bottle in your satchel for the BART ride home after work, or slip one into your pocket for a nice little afternoon stroll. How you experience wine is your prerogative, we're just here to make sure you're drinking the good stuff.
Mindful Drinking.
At Taste It, we believe it's our social and conscious responsibility to merge our passion for positive world impact with our love for wine, because every purchase you make can either have a positive or negative impact on the world. That's why we donate a portion of the proceeds of every Give Back Wine Flight to a different charitable organization each month. We value your efforts in helping us drink wine with a purpose and gladly take requests from our Flight Club members about which charity you'd like to see benefit from our cause next. Help us drink with a purpose.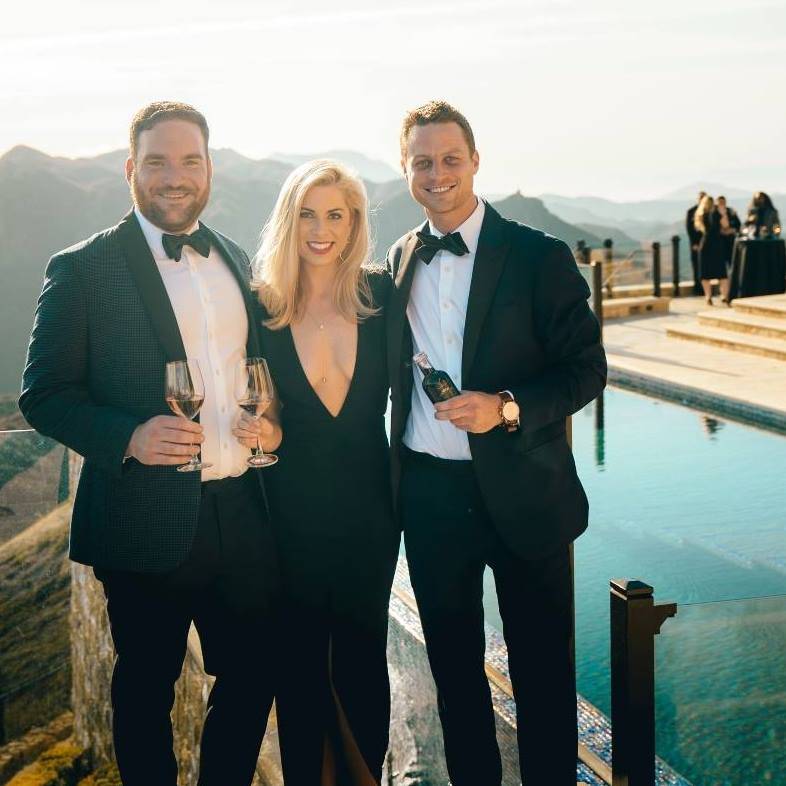 Taste It Founders: Joe Welch, Kate Seiberlich, and Zach Feinberg